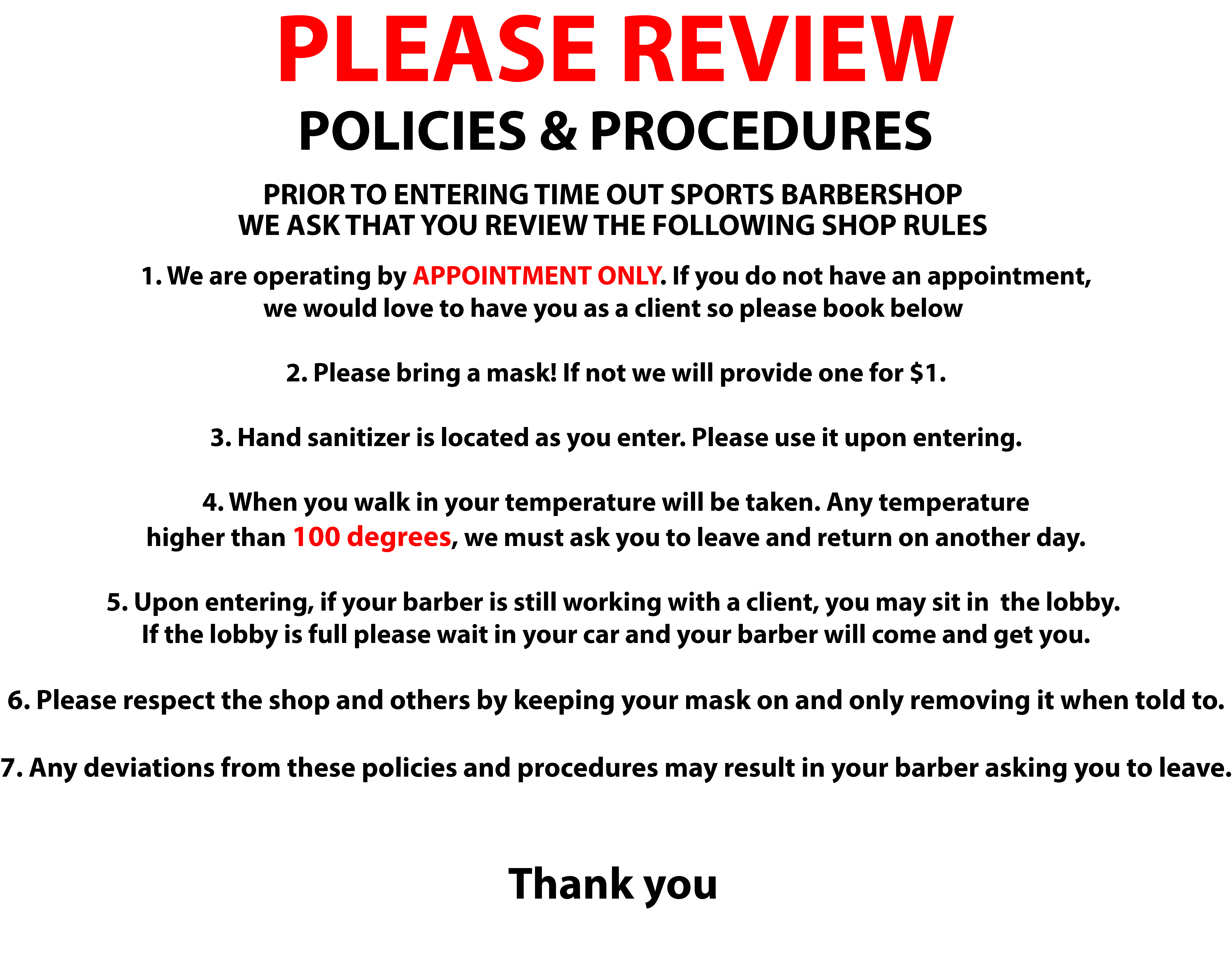 **Please note that we  are closed from Feburary 26th to March 11th. Thank  you.
**Please call if you'd like to cancel an appointment. If you'd like to reschedule, give us a call at least One hour or more before the scheduled appointment time. If you do not show up to an appointment, there will be a $5 extra charge when you schedule a second one. 
Not A Traditional Barber Shop
Time Out Sports Barbershop is a modern, affordable barbershop for men, women, and kids who want to look great while gaining a good experience in our chair. Our goal is to make you feel welcome and appreciated from the moment you walk in through our doors. Our atmosphere is laid back, no pressure, just chill and relax while we restore your energy. Our barbers are stylists ready to deliver that personal look you're craving at an exceptional value. We specialize in men's haircuts, beard grooming and straight razor
Al, our founding and chief barber, has been cutting hair since he was 10 years old. He would go down to the local shops in the small Syrian town he grew up in learning how to cut hair the olde fashion way. When he was just 15 years young, he had his own shop while supporting his family. He mastered his craft and decided to bring his talents to the U.S in 2006. In 2014 he had a vision for the downriver community. That vision was to bring the grittiness of a barbershop while offering a place for locals to chill and relax.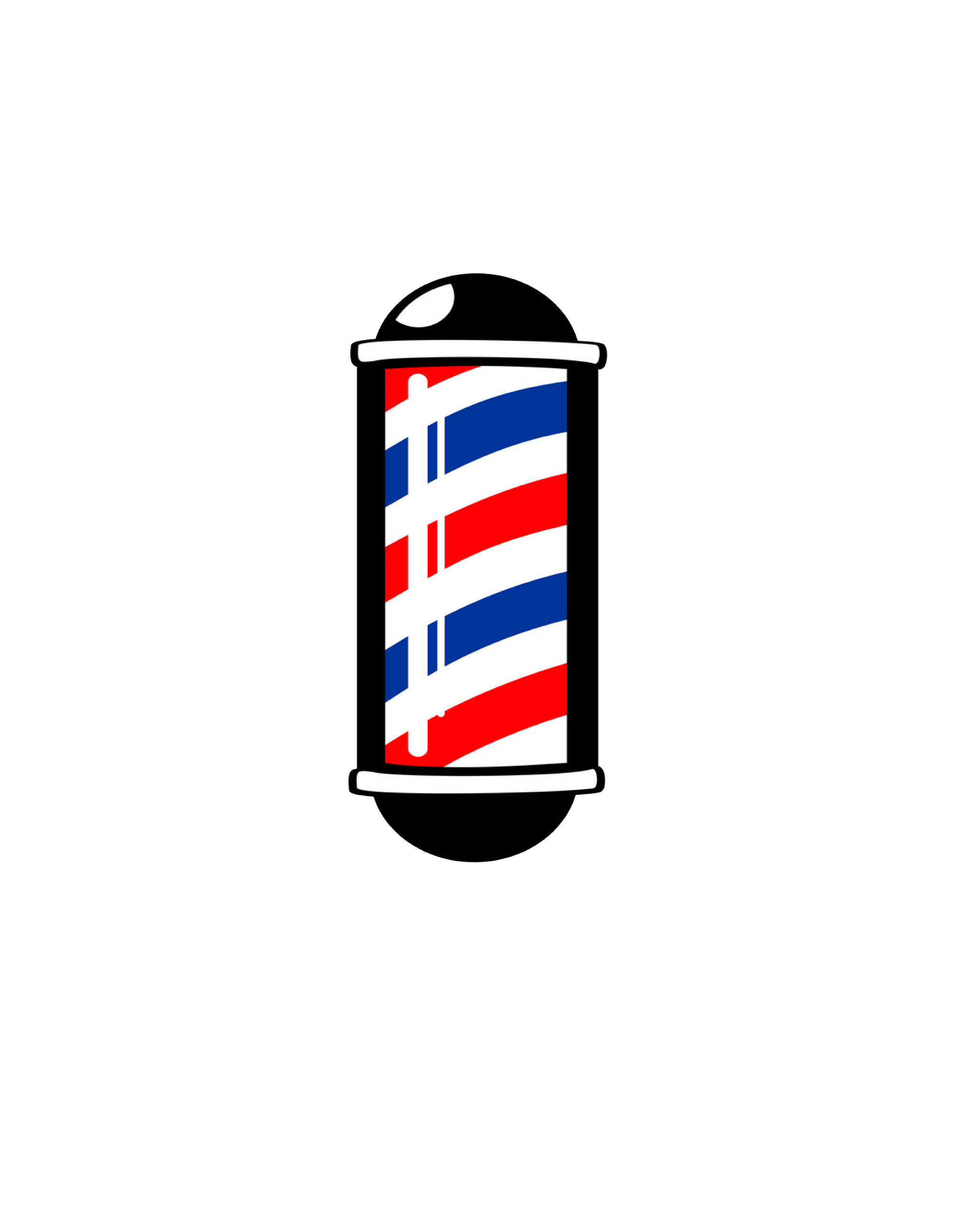 Sunday : 11 am – 2:30 pm
Tuesday – Saturday : 10:30 am – 6:30 pm
Monday : Closed
 18619 Fort ST,
Riverview, MI 48193 

Haircut –
$27
A customized haircut designed by your stylist based off your preference and individual style.
Kids Cut –
$16
For any kid 10 and younger.
Hair Design –
$7+
Show your barber the design you have in mind for a customized quote to fit your preference
.
Hair Color Service –
$35
This service involves darkening the hair using the latest premium product.
Straight Razor Shave –
$18
Get started off with a steam towel followed by a precision straight razor shave.
Beard Dye or Color –
$12
After a relaxing straight razor shave, tone the beard to emphasize the line-up.
Facial –
$45
Get your face scrubbed with a relaxing mask. Ask your barber about our latest products.
Wax or Thread Service –
$12
Precision line up along your beard and eyebrows.
Available Now Laser Hair Removal
* Call to book and find out pricing.

You will not find a better barber in the metro Detroit area. Al is a great barber and I'd highly recommend to any guy who cares about their hair.
Five Stars….

I showed up with my two young children so that my son could get a hair cut before school Monday. I have so much going on right now and only had now to do it. It was 20 min before closing and the sign had been turned/door locked. I was a little upset. Low and behold the nice man who owns the place opened up his doors to us.
Five Stars….
Best place ever, I won't go anywhere else to have my hair cut. They do an amazing job very nice and professional people.
Five Stars….
Some of the best barbers around the area!! Tt's a hidden gem, not much traffic, great service, highly recommend taking your kids here because they are wonderful with working with all types of personalities. The longest I have waited since I've been going here is five minutes.
Five Stars….